Increasing Productivity as a College Student
This post is sponsored by Wacom and Her Campus Media. All opinions are my own. Thank you for supporting the brands that make Samanthability possible!
I'm not gonna lie, I'm pretty much a pro at productivity. At least, when I want to be. Going to boarding school really prepared me for handling a heavy course load. Now that I'm a senior in college, I've been able to use these productivity skills to balance my part-time job and my full-time upper-level classes and internship. With a little bit of practice, you too can be a productivity rockstar! Here are my best tips for increasing productivity as a college student!
Work in Between Classes
I know sleeping in between classes sounds much better than working on homework, but trust me on this one. The gaps of time you have between classes are prime working time since usually they're too short to really do much else. I try to schedule all of my classes on two weekdays (Tuesday/Thursday life!) so I don't have much time between classes. But even the 15 minutes between classes can be put to good use if you're motivated! Here are some easy ways to increase productivity as a college student between classes!
Do you have an exam coming up? Make flashcards in your down time between classes.
Create flashcards on your phone using an app for easy access while waiting in line for coffee or walking to class.
Try to read a few pages of the chapter for that night while you're waiting for your professor to set up for the class.
Outline an upcoming essay on a spare sheet of paper in a few minutes of free time.
Obviously, these suggestions are not nearly as thrilling as checking your Facebook feed, but trust me you will thank yourself later when you're homework becomes much more manageable.
Create to-do lists
My planner is my lifesaver. When I forget it at home I feel lost and on the verge of a panic attack. Creating a list of all of your daily tasks and upcoming exams can be incredibly helpful for keeping everything on track. You can invest in a planner (I get mine from the sale rack at Target!) or just keep a bullet list on your phone. Make sure you mark which items are the most important and which you would like to do, but don't need to do. Cross things out as you go to stay on track!
As a bonus, you can include a reward for yourself when you check all the things off your list! It doesn't have to be anything crazy, maybe just your favorite latte or some me-time with Gilmore Girls. Think about what motivates you to get to work and go for it!
Get out of bed
I'm a chronic bed/couch worker. I lie to myself that the TV on in the background certainly doesn't distract me, and I definitely am not interested in taking a nap, no way not me. This lie lasts a total of two minutes, and before I know it I'm dozing on the couch to the sound of HGTV. Your dorm or apartment might seem like the coziest place in the world, but trust me you won't get much done there. Pack your backpack with some snacks and headphones and get yourself over to the library or a distraction-free zone! Explore your campus to find your best work spots and camp yourself out there for a few hours. I also suggest leaving friends and roommates at home, since usually, groups tend to turn study time into hang-out time.
Learn how to Skim
As an English major, I am a professional skimmer. We have a joke in my major that being an English major means learning how to write essays on books you've never read. There's a startling amount of truth to this statement! For the most part, I really enjoy my class reading, especially when it's a good novel. However, I remember long hours of my gen-ed classes spent reading boring textbooks. I never felt like I got much out of those lengthy texts, and the teacher usually went over the important parts in class anyway. Skimming those books was the way to go.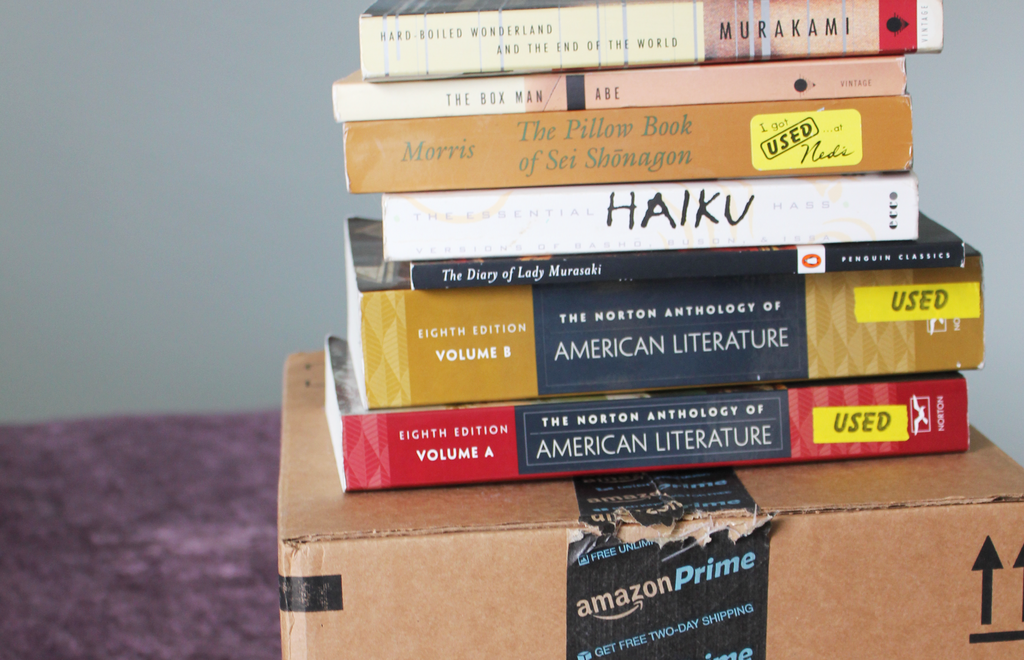 Skimming is great for classes where the professor goes over most of the material in class, or when you're crunched for time. Skimming while studying can also be helpful to help you remember some of the material. I suggest skimming with a highlighter, and bold anything you think is particularly important. When you go back to review, you'll already know what to look for. Pay particular attention to headings and charts, these will have the most important information.
Bamboo Slate and Duo
This device has been a serious game changer for me when it comes to increasing productivity as a college student. I like to handwrite my class notes, but then it becomes a pain to edit them later or travel with them! My notebook is too bulky to bring with me on the go, and even then it can be hard to manage all of my pages and ideas. The Bamboo Slate and Bamboo Duo offer the convenience of taking your ideas on the go! The Bamboo Slate is a smart pad which lets you easily transfer all of your notes and ideas to your smartphone or device! You can write with a pen on any paper on the smart slate and your work will be transferred via Bluetooth to your device using the Wacom Inkspace app. Then, you can edit your notes through the app and access them anywhere on the go! Even if you're not near your phone, the Bamboo Slate can store up to 100 pages to sync later!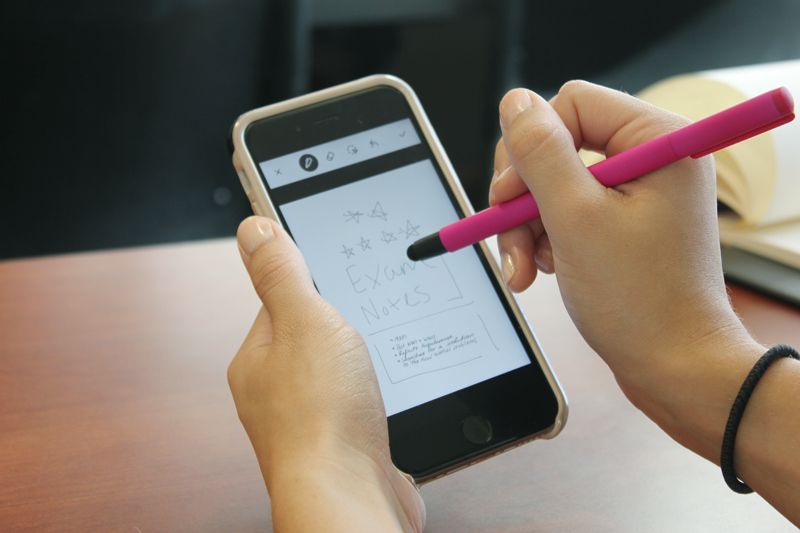 With the Bamboo Slate and Bamboo Duo, I have been able to take all of my class notes and blog ideas with me everywhere! I love always having the option to create from anywhere, and this has been a lifesaver to have with me when I'm on campus. The Bamboo Slate is the perfect size to fit comfortably in my backpack, and my Bamboo Duo is always in my purse! The Bamboo Duo makes working on my phone a breeze! I have always struggled to find a stylus that allowed me to have solid control over my design and ideas, and the Bamboo Due is the perfect fit. I like to use it to add additional notes or designs to my imported pages on the Wacom Inkspace app. If you're struggling with increasing productivity as a college student, I highly recommend the Bamboo Slate and Bamboo Duo!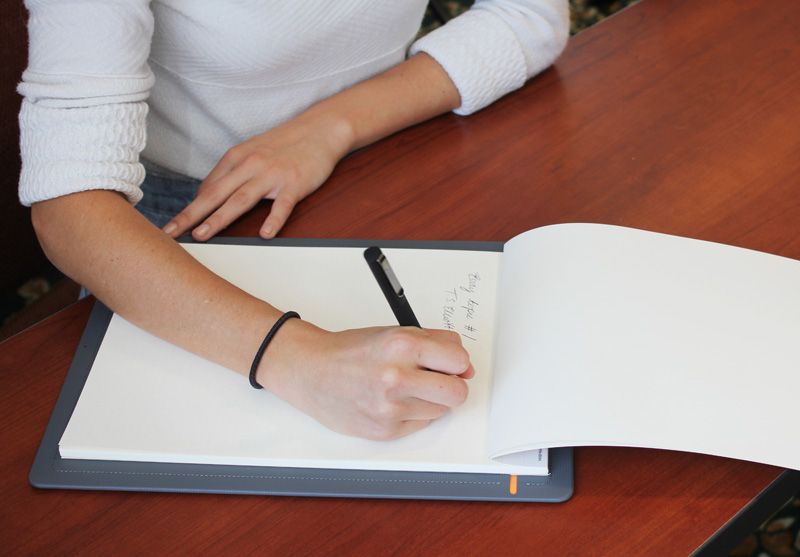 Increasing Productivity
If you just started college, it might take some time to figure out the best way to stay productive! Increasing productivity as a college student takes some time, but as long as you avoid procrastination and stay on top of your work, you'll be golden! What are your suggestions for increasing productivity as a college student? How do you keep motivated?