I am a study playlist aficionado. I listen to study playlists when I'm not even studying, because, let's face it, they are the best things ever. Different study playlists work for different people, so it's good to experiment with different types to find the ones that work best for you. I covered this topic briefly in my 5 Worst Study Mistakes post, but I wanted to elaborate on it further in a post of its own. Read on for my master list of favorite study playlists which are guaranteed to maximize your study efficiency!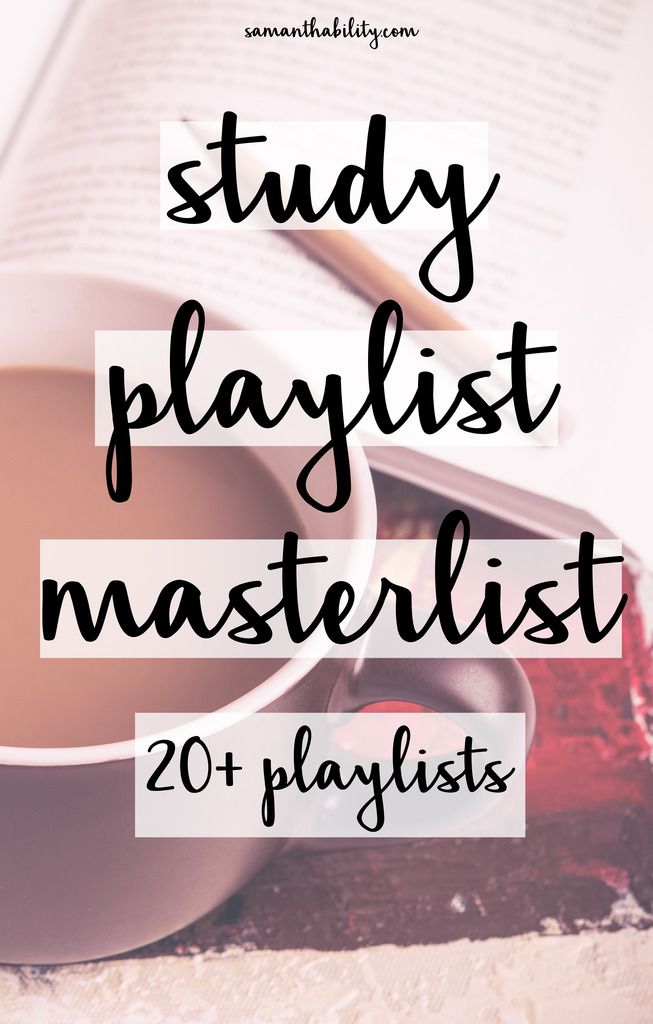 The first thing you need to determine is whether you can handle lyrics in your study music or whether they are too distracting for you. If you're unsure, a happy medium is music in a foreign language which gives you the lyrical aspect, without the temptation to sing along. I've organized these playlists by genre, and an * by the title indicates lyrical playlists.
Classical
Classical music is a study playlist staple. If it doesn't make you feel like a sophisticated intellectual then I don't know what will.
Rock
Rock may not immediately come to mind when you think of studying playlists, but give it a try. These will keep you motivated for hours, and you'll be humming them all day.
Chill
These relaxed study playlist vibes will send you into a state of such calm, you might even relax about that test coming up.
Throwback
These jams will remind you of your childhood in the best way possible. You'll be having so much fun you wont even realize you're studying!
Foreign
Sometimes you just need to feel like you're in a Paris coffeehouse, right? These tracks will help you feel a thousand miles away, without the plane ticket. All of these are marked as not having lyrics, but obviously if you speak any of the languages included then that may not apply for you.
Ambient
These are sounds, not songs. They transport you to the most fantastic study locations ever. Forget the library, we're talking Hogwarts and beyond.
There you have it, all my studying go-to playlists! You should be set for life now! Or at least the rest of the semester. What music do you listen to when you study?