Surviving a New Semester with Amazon Prime Student

It's time to start a new semester yet again! Luckily for me, this is my final semester of college! I'm so excited to rock this semester, and I've partnered with Amazon Prime Student to share some easy tips for surviving a new semester! I've talked about Amazon Prime Student before on my blog, and honestly, I don't think I'll ever stop because it's been the most useful tool! Starting a new semester can be a drag, that's for sure. There's hundreds of dollars worth of textbooks, endless pages of reading, and the stress of adjusting to a new schedule. Here are tips from a last semester senior on surviving a new semester!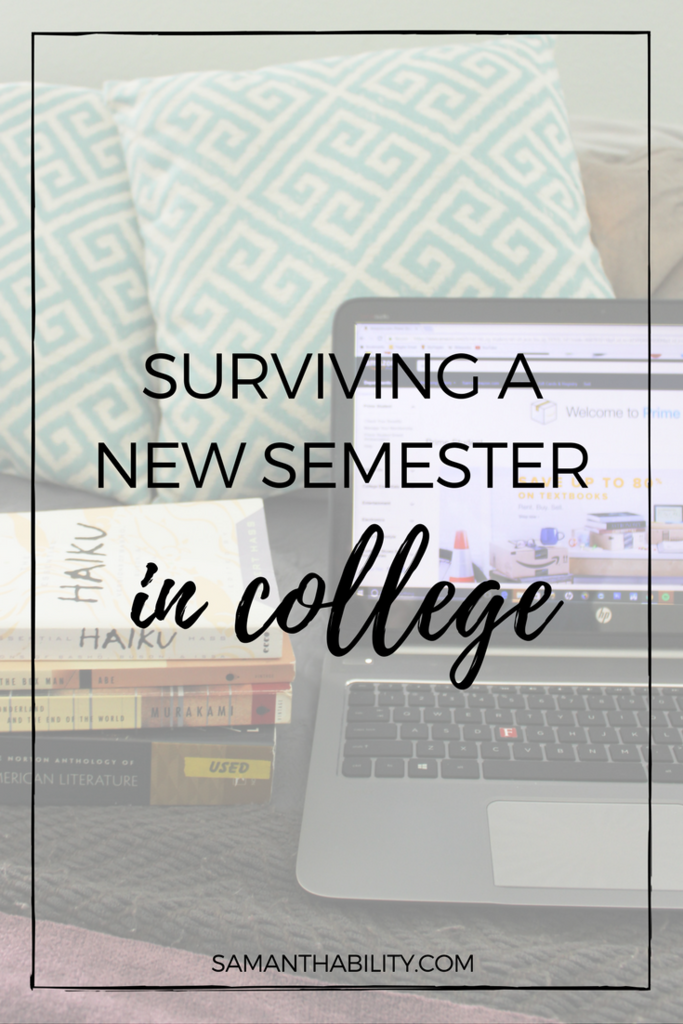 Textbooks
One of the most stressful parts of any new semester is worrying about buying textbooks. I seriously do not understand why some professors insist on using the latest edition of a $200+ textbook that I'll only use once! To avoid spending a gazillion dollars, I would highly suggest waiting until class starts to purchase your textbooks unless you know for certain you'll be using them. For example, I always buy my books for my literature classes in advance, because I know we're for sure going to read those. On the other hand, I always wait before buying books for classes like Geography or even science, especially if I've never had that professor before. Here are some more tips for saving money on textbooks during a new semester of college:
Talk to students who took the class last semester to see how often they used their textbook. If they only ended up reading one or two chapters in the entire book, then odds are you can get by just fine without purchasing it.
Ask the professor. If you're unsure, you can always ask the professor. Oftentimes they are sympathetic to the high cost, and many times they will admit that you can do well by reading the powerpoints or class notes.
Check the library! I was so surprised when I learned that a lot of my classes textbooks were available either on reserve in the library or for borrowing!
Ask about earlier editions. I learned just this week that a lot of professors are pressured by the publishers to use the latest (and most expensive!) editions of their textbooks. Often there isn't much difference between the older and newer editions, and your professor might be okay with you purchasing a cheaper edition. I'm personally doing this myself in my Anthropology class this semester and it's saving me a lot of cash!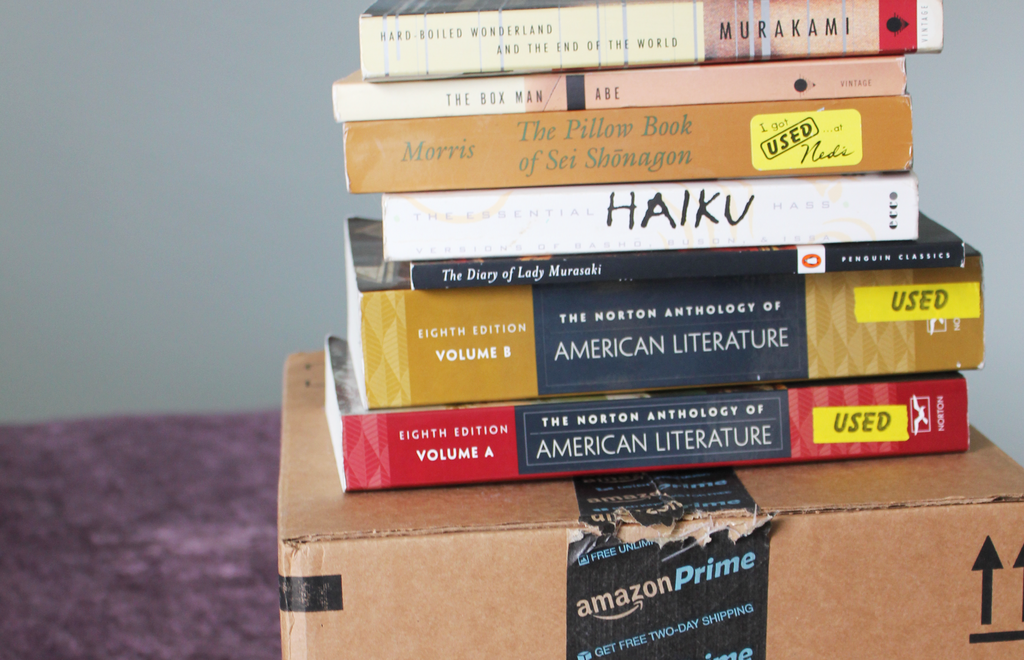 If you do end up needing to purchase textbooks, you're in luck! Amazon Prime Student allows you to get free two-day shipping, so you don't have to stress about not having your books in time! Looking to save even more money? Amazon's textbook rental program can save you up to 80% on books! I have relied on Amazon to get the best textbook deals and avoid lines at the bookstore, and it's been a serious game changer! Click here to check out the Amazon textbook store and start saving today!
School Supplies
Another tip for surviving the new semester is to hold off on buying school supplies until you start class! Like with textbooks, it's really hard to know for sure what you need for class until you get started. Some classes will need a ton of notes, whereas others won't need anything. With Amazon Prime Student's two-day shipping, I don't have to stress about rushing to the store during the first week of class, and I always know I'm getting the best deal. If you live on-campus or you don't have a car on campus, this is a life saver. Here are some of my favorite school supply picks for Amazon Prime Student (snacks count, right?).
Surviving a new semester requires some quality supplies! Let's be real, the more colorful the supplies, the less class sucks, right? I'm way more likely to actually want to take notes if I have neon sticky notes and pretty highlighters. It's easy science.
Chill Out
I know you probably don't think of relaxing during the beginning of the semester, but it's actually super important. The first few weeks are notoriously stressful as you get adjusted to new professors and new classes. It's vital that you remember to take care of yourself and to allow some down time to just relieve stress. In the hectic swirl of the new semester, don't forget to treat yourself! One easy to way to take a break from school stress is to take advantage of Amazon Prime Video! With Prime Video you can stream endless movies and tv shows! There are a lot of new movies available, as well as some killer original series (Is anyone else obsessed with Mozart in the Jungle?!).
If you're not into movies and TV, an Amazon Prime Student membership also gives you access to Prime Reading. This gives you unlimited access to over 100o books! As a book lover, this is a dream come true. Just be sure you don't stay up until 3 am every night reading like I do constantly. Taking some time for yourself will help keep your stress level under control which is especially important when surviving a new semester in college!
Surviving a New Semester
Hopefully, this post gave you some ideas for surviving a new semester without stressing over breaking the bank or getting overwhelmed with work! If you're looking for a great way to make college less stressful, sign up for Amazon Prime Student! There's no cost for the first six months of membership so give it a try risk-free! I hope you have a stress-free, successful semester!
What are your tips for surviving a new semeseter of college?
I was selected for this opportunity as a member of CLEVER and the content and opinions expressed here are all my own.