Tech Tips for College Students
This is a sponsored post written by me on behalf of LastPass. All opinions are 100% mine.
Millennials have a strong connection to technology. I've been playing around on the computer since I was like six years old, and as you can see from this blog, I haven't slowed down one bit! As a college student, technology is used for everything! My iPhone is on me 24/7 and I feel most at home when I'm typing away on my laptop. Technology is always changing and sometimes it can be difficult to feel up to date with all of your devices (I'm looking at you iOS 10!). Here are my top tech tips for college students!
Find Your Phone From Anywhere
I am a pro at losing things. My keys, my favorite pair of sandals, and even my classrooms (why do all the rooms on my campus look so similar?!), I've lost it all! The most annoying thing to lose, by far, is my iPhone! I live alone, so when I'm frantically searching my couch at 1 am, this is a lifesaver. Simply go to google in your browser and type "Find my phone." You'll be asked to log in to your google account and there will be a number of options such as to call your phone via the web, contact your carrier, and sign out. This tech tip is a must-know!
Place Two Windows Side-By-Side
No lie, I mostly use this to watch Gilmore Girls while I'm typing an essay. Either way, this tech tip will bring your multitasking to the next level. On windows, all you need to do is press the windows key + the left/right arrow. On a Mac, hold down the green expand screen button in the upper left corner, then drag the application to either the left or right side of your screen and release. Happy binge watching!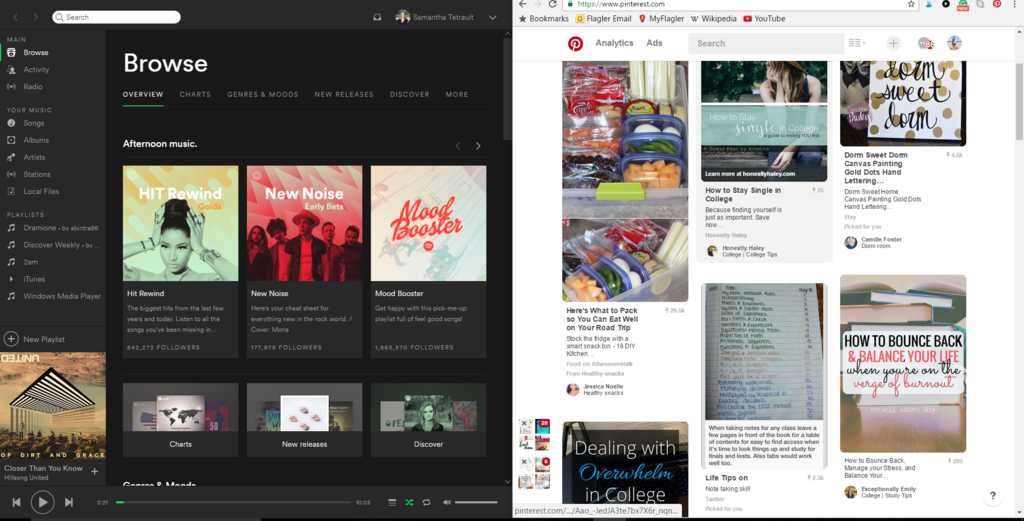 Access Notes on the Go
In college, you're always on the go. You need to have access to all your files virtually, whenever. This is one of the tech tips that has saved me so many times when I forgot to print an assignment at home and needed to last-minute print in the library! Also, if you like to review notes or assignments from everywhere, this can come in handy. There are a lot of virtual storage options available both for computers and your mobile devices. Some of the most popular ones you might already know are: dropbox, google drive, and windows onedrive. You can upload any new files and assignments to these virtual clouds and access them on the go!
Night mode is a new feature of the iPhone, but there are similar apps available for Android as well. On the iPhone, simply open the control panel and click on the little moon button which says night shift. You can set this mode to automatically turn on at night. Basically, it removes the blue hues from the screen and helps ease the strain on your eyes. If you're a night-browser like me, this night mode helps keep your mind from thinking it's daytime.
Download LastPass
If you have a hard time thinking of unique, difficult passwords, or you always forget your important passwords, LastPass is a must. LastPass is a virtual vault which stores all of your passwords in one place. It's easy to use and it generates a secure password for all of your services. You can install LastPass on your computer or mobile device so you always have all of your passwords available in a few clicks! With the browser extension, you'll never need to remember your passwords or personal information because they're all saved for you. LastPass takes the stress out of saving passwords and information virtually! Get LastPass for Free by clicking here and signing up!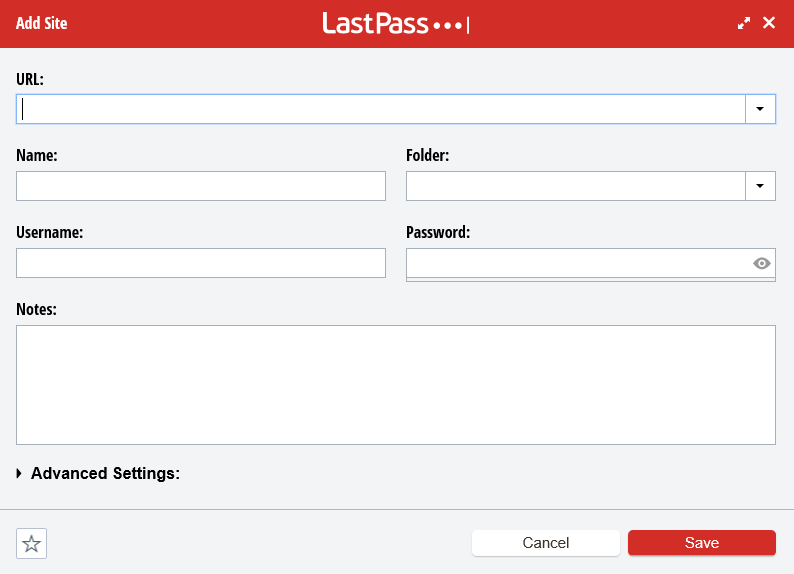 What are your favorite tech tips?
Hopefully, you found these tech tips helpful! What are your go-to tech tips for college students?